We are proud of who we are. We're thankful that we started in the USA, and after four decades of continued innovation, we are still here. We have world class design, R&D, and innovation teams that run our development processes in the USA, so our customers have direct access to all of our prototyping. Our localized manufacturing also assists with the start-up of large programs and enables CHF to provide excellent customer service.
CHF manufactures from yarn to finished product through our in-house textile manufacturing facilities in North Carolina, with the capability to utilize mirrored manufacturing with production resources in Canada, China, Haiti, and Turkey. This blended model allows us to monitor and ship all products with excellent control over every step of the process, ensuring the highest quality and efficiency for our customers, both local and global.
Although some companies find it easier to outsource parts of their production to other countries, we know that we can provide the best service to our customers through staying USA-based, and we will continue to invest in resources and technology that will keep us at the forefront of our industry.
Culp Home Fashions (CHF) represents the mattress and bedding-focused products of Culp Inc. The facility in Stokesdale, NC is our flagship and corporate location for bedding products and the crown jewel of our platform housing our innovation, design and quality-focused operations. Our facilities feature state-of-the-art manufacturing equipment for top-of-bed products, including design, knitting and weaving, and shipping. Our recently expanded manufacturing facility and warehouse is now 537,000 square feet so that we can house all operations in a central location. This ability creates efficiency for the process so that our customers can receive the quickest turnaround for product, from samples to full shipments.
Please, take a virtual look around, and you're invited to watch Our Story to learn more.
On-Site Planning: Design Center and Showroom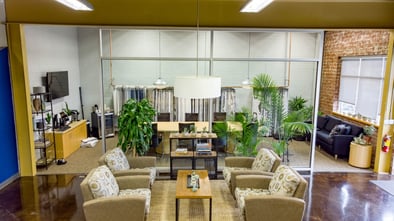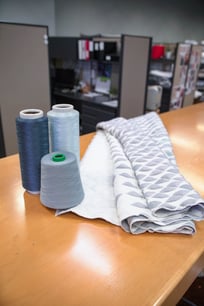 From Yarn to Fabric: Knitting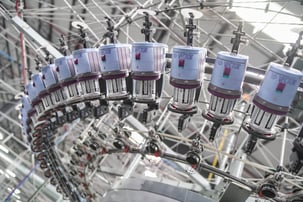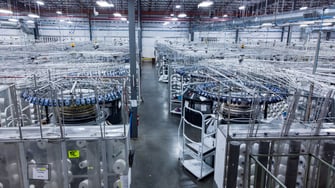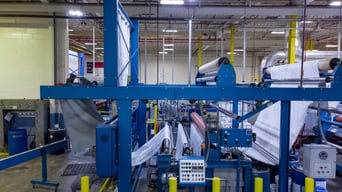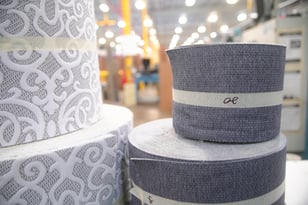 Final Product: Samples, Shipping, and Delivery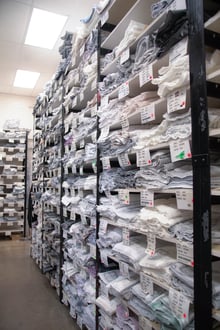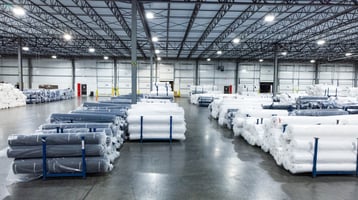 Our production would not be possible without our people. Culp Home Fashions delivers world-class service due to our team of hard-working individuals who strive for excellence every day. As we continue our journey into the future, we strive to keep local manufacturing at the heart of all that we do to keep customers' needs first, providing them with the latest product innovations, speed, and precision from start to finish.
CHF is much more than a single location. We are a global business with multiple facilities across the globe, supplying our customers a wide array of bedding products. We have the capability to design from fabric to finished cover, and we are distributing our products via several platforms. CHF is the market leader in North America, but we also embrace a culture that operates like a family business. We have the best of both worlds: a major manufacturer and marketer of all types of bedding products with the personality and customer service of a smaller, private business. Our aim with these benefits is to continually serve and meet the needs of our customers.